We spent Saturday at home in Westford.  It was Tommy's birthday.  Eli had a sleepover at his friend Allyson's house, so I just had 2 boys for most of the day.
We kicked off the morning by finishing the rest of Rogue One.  It was my first time seeing it, overall I thought it rocked.
After making the boys breakfast, I took them to the toy store (Learning Express in Acton).  Tommy got to pick out anything he wanted for his birthday present.
To my total surprise, he picked out some plastic fruit and cooking utensils.  Aaron got a loom with his own money.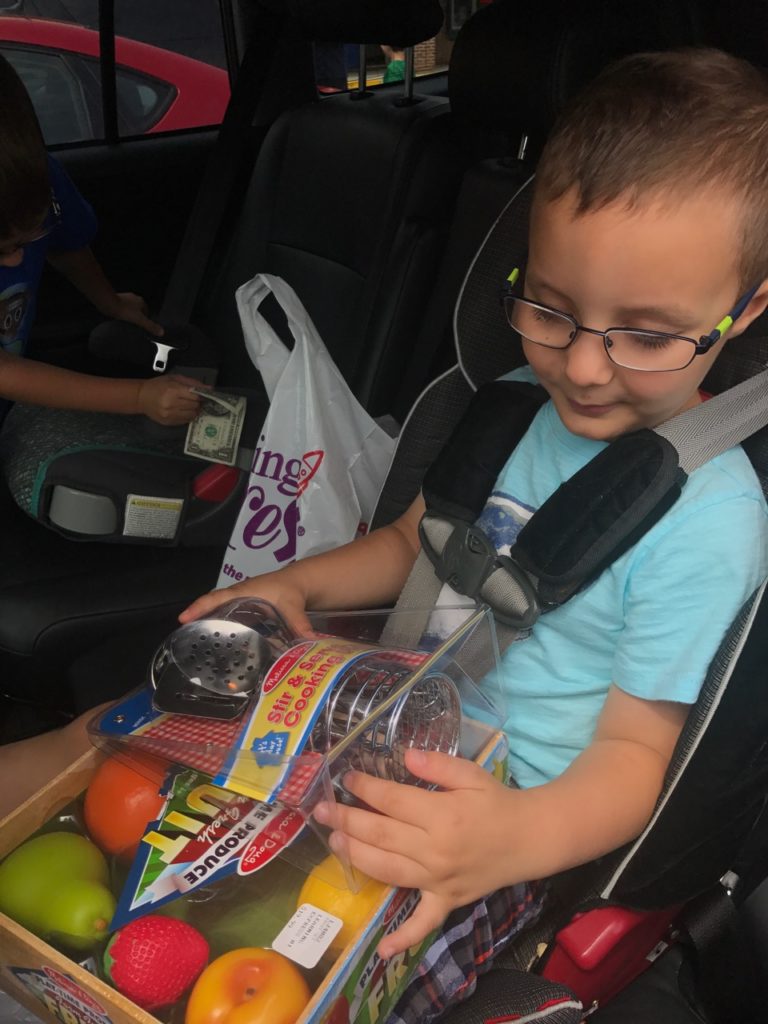 After the store we did a car wash, then went back home, had lunch, and took a nap.
After nap time, my sister, her husband, and his mother came over.  They helped with the laundry, and watched the boys while I ran out and did some errands.
Eli came home and we went out to Chili's for dinner, and had Kimballs for desert.
Overall, a low key day, but we're now ready to head up to the Lodge tomorrow morning!