This weekend we had no visitors at the Lodge.  On Saturday, Eli and Dave hiked Mt. Liberty (4459′).  The hike had 3000′ of elevation gain.  Overall it took us about 7 hours to complete.  The top was chilly and there were even some snowflakes!  Eli did great on the hike, but was getting very tired in the last hour or so.  I think I tuckered him out!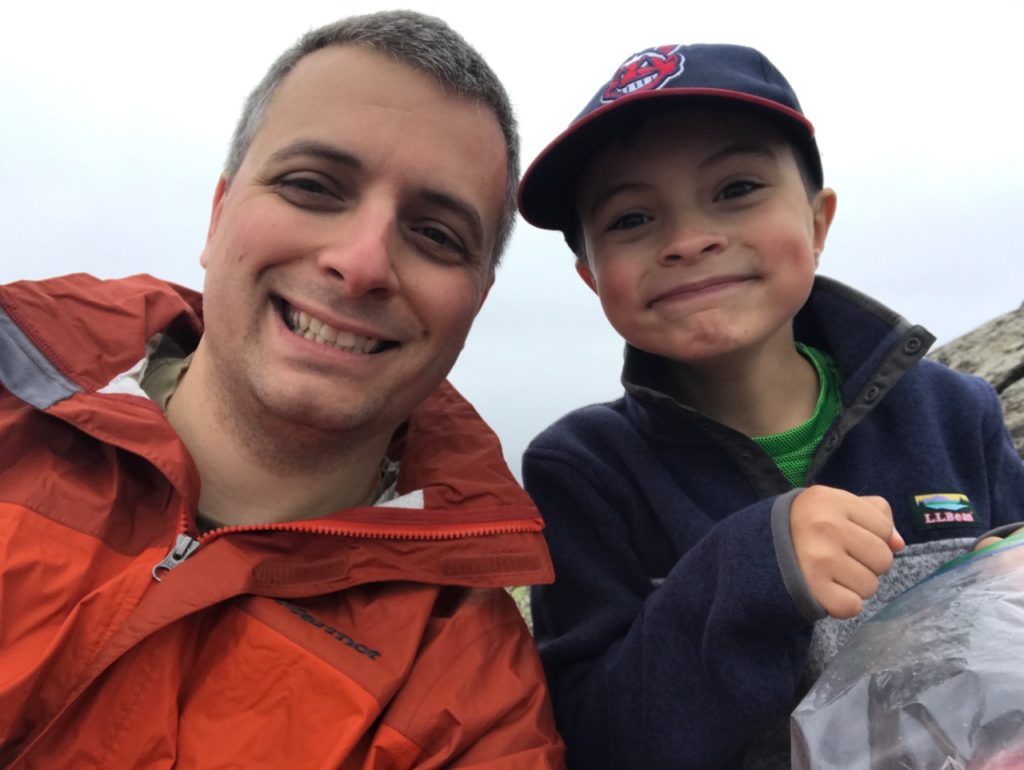 On Sunday we spent the morning cleaning up the Lodge.  Also, we went to the Sugar Hill Autumn Festival, which was a small little craft fair in town.
Good shot of our view at the Lodge in Autumn!