This weekend Michele was finally not in Florida.  She headed up to the Lodge with the boys on Thursday.  Andrea, Nathan, and Hazel were up Friday night until Saturday morning.  Dave came up Friday night.
On Saturday morning we did Polly's w/ the Watson's.  After that we did the Basin.  After the Basin the Watson's headed home and we went back to the Lodge for Tommy's nap time.  After nap we just hung out at the Lodge the rest of the night.  The kids have been building a hiking trail in our backyard, which has been keeping them occupied and enjoying outdoors.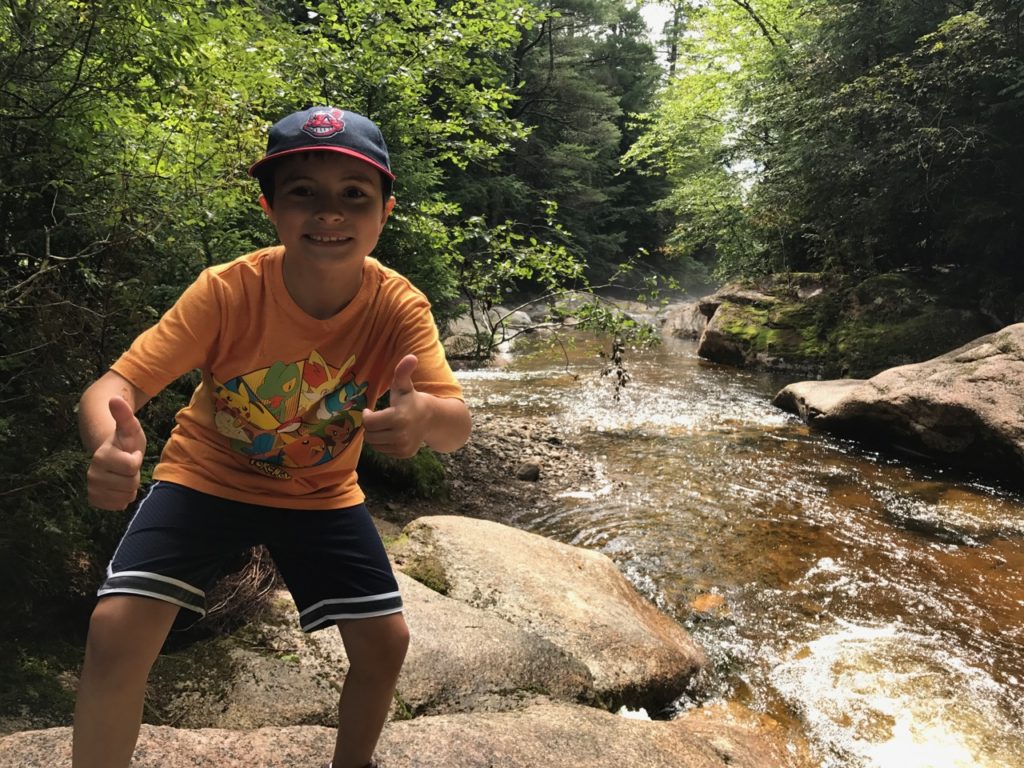 So far hiking as a family has been a challenge.  There is usually lots of whining, fighting, both parents and kids getting frustrated.
On Sunday we decided to try again and do the Lonesome Lake trail.  This trail is 1.2 miles from the Lafayette campground to Lonesome Lake, then another 0.4 to the hut.  The trail is easy to moderate grade the entire way.
Early on in the hike we decided to split up, Dave took Eli and Aaron, and Michele took Tommy.   This turned out to be the 'hack' that solved our family hiking dilemma.  Dave could hike at a faster pace with the older kids, and Michele could take her time w/ Tommy.  Also, when the kids are split up they don't fight and whine as much.
It turned out to be a great hike.  We had excellent views of the Franconia ridge and everyone had a good time.
At least for now, it turns out the best way to have a family hike is to not hike together as a family!  We're hoping this turns around soon!