So far January has been an interesting month, filled with multiple feet of snow, a quick couple days of torrential downpours and thawing, then more snow.  I think it can only be described as wild weather!
The first weekend treated us with -20 degree temps, without the windchill.  On Saturday, the weather was so cold we decided to skip skiing.  We spent the day playing games, sledding, shoveling the deck, etc.  On Sunday we went to waterville and had a great time!
The next weekend we had some friends over, the Smith's and Reimers.  It was our first time hosting 8 people.  The drive up on Friday was pretty rough.  The weather was in the 50's and the roads were complete mud pits.  They were barely passable.  On Saturday we skiied Bretton Woods.  Due to the ice, the main lift (Bethlehem) was shut down the whole day.  This made the crowds pretty overwhelming at the base.  Overall the snow conditions were pretty good considering it had just rained for 2 days.  Tommy was in a lesson all day.  On Sunday we did Bretton Woods again and it was pretty busy, but at least all lifts were functional.  On Monday we did Bretton Woods yet again, this time it was pretty dead.  The T-Bar was open, though only to a single glade.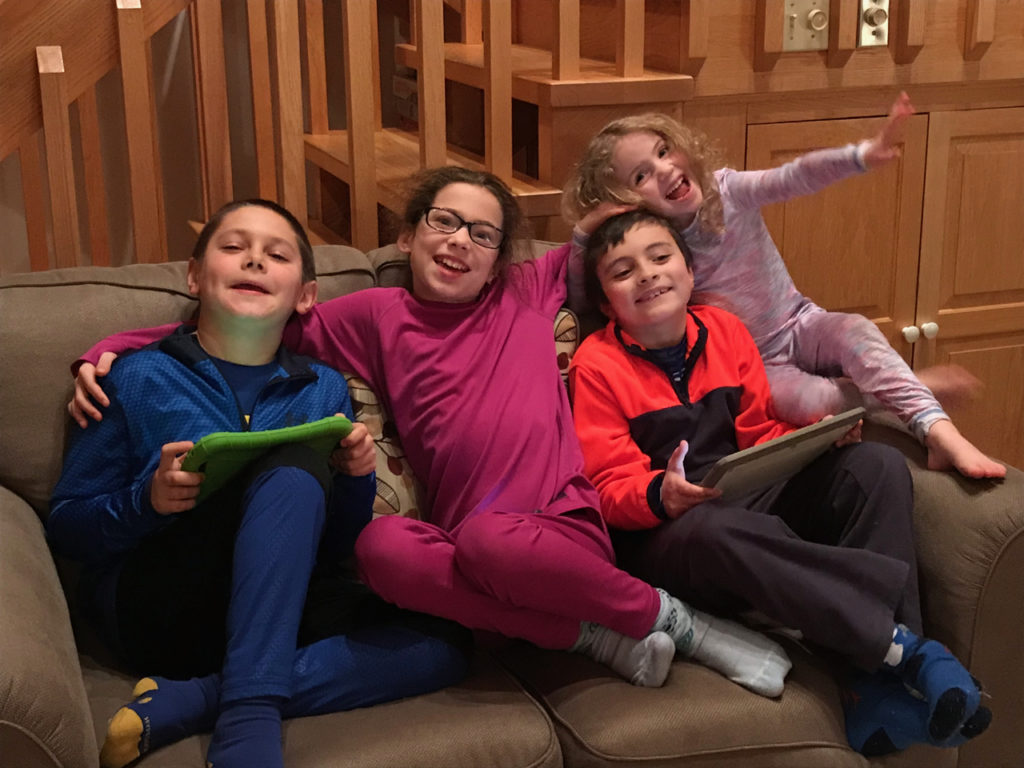 Dave had to head back for a work trip on Tuesday, but Michele and the boys stayed behind and did Cannon on Tuesday.  Apparently that was very successful and everyone had fun in the terrain park.  Even Tommy was getting some air.